Welcome to Ibn Hayyan Trading Company
Mission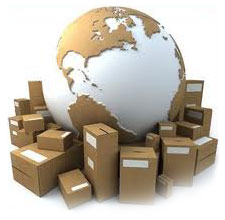 We are all working toward the same goals i.e. to create value and make a difference in our engagements.
Vision
To achieve sustainable growth:
By retaining best trained people after providing competitive & healthy company environment.
By making sure our brands satisfy people's needs & desires.
By creating mutual, enduring value in relationship with clients and vendors.
INTRODUCTION
Our company name was derived from the Arab world, Muslim Abu Abdullah - Jabir ibn Hayyan bin Abdullah al-Azdi - Abu chemistry who spread the knowledge, and covered the whole world, and we hope that our company is able to cover all the needs of customers. The company was founded in 1978 in the name of Ibn Hayyan Trading by Mr. Ahmed Saeed Abdullah Al Darwish, Al-Qahtani, where it began commercial operations in customs clearance in King Abdul Aziz Port in Dammam and Dhahran airport.In 1982, Government policy and regulation encouraged industrialization which lead to an economic growth and increase in export & import business. Then we purchased Mercedes Trucks and started business activities in Transportation and got good market response for all kinds of transportations.
OUR OBJECTIVES
IBN HAYYAN has the credibility, resources, skills and experience to meet the challenges and provided the state of the art solutions to public, private and industrial sectors.
IBN HAYYAN is working towards becoming a leading services and solutions provider.
IBN HAYYAN is investing considerably in technical and management trainings for its staff, to prepare them for the future challenges in Technologies.
Clients

View More